2017 was a bit of a crazy year. I found it really hard to balance reading with all of the other things I wanted to do, like university work and spending time with friends and family. I only managed to read 25 books (hopefully I will finish the 26th before the end of the year!), but I'm still really proud of this number. I managed to read 25 whole books whilst also finishing my first year and starting my second year of my Pharmacy degree. I had deadlines every few weeks and a mountain of work to do and I've struggled so much through this last semester. But I found comfort in the books that I read. They were a much needed distraction when uni stress got too much for me. And although I didn't have the time to read every single day, I really loved the books that I did read, and that is the most important thing to me.
These are my favourite books that I read in 2017:
A Court of Mist and Fury – Sarah J Maa
The ACOTAR series is a new all time favourite of mine. I just loved the world and the characters so much! The character development in this one was done so well and made the novel a joy to read. I loved it so much that as soon as I finished reading it I flipped back to the beginning and started it again, which is something that I've never done!
A Court of Wings and Ruin – Sarah J Maas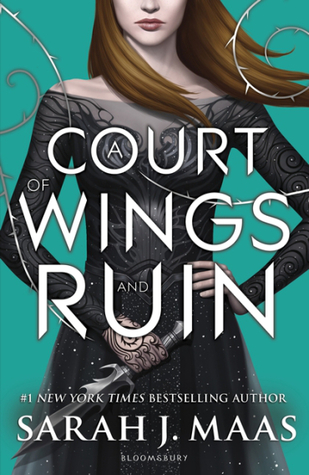 This book was the perfect conclusion to a phenomenal trilogy. I was a blurry eyed mess throughout reading most of this novel and I struggled to put it down. This one was a lot more plot driven than A Court of Mist and Fury, which was exciting and really picked up the pace. I love this world so much and I can't wait to see what Sarah J Maas does with it when she releases her novella next year!
Seige and Storm – Leigh Bardugo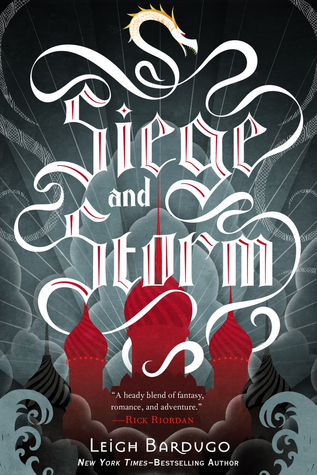 This was my favourite book of the Grisha trilogy, another series which I thoroughly enjoyed this year! My favourite character was introduced in this book and I loved the character development that ensued. The world is so interesting and I can't wait to revisit it in Leigh Bardugo's other series Six of Crows, which I'm hoping to get to in 2018!
We Were Liars – E Lockhart
This book was just so insanely clever and it really hit me hard. The writing style was so unique and for most of the book I had no clue what direction E Lockhart was taking me in. I had so many wild theories and they were all so wrong! I didn't see the ending coming, it shocked me and broke me and I was just in awe of the author's ability to pull it off. This book was truly phenomenal.
Illuminae – Amy Kaufman and Jay Kristoff
This book was unlike anything I'd ever read before. It was told in documents, emails, and files and I was worried I would find it hard to follow the story, however that wasn't the case at all and I think the style worked so well! It made the story a lot more fast paced and I didn't want to put the book down. I also don't often read sci-fi, but this book blew me away and I can't wait to continue with the series!
What were your favourite books of the year?
Thanks for reading!
Chloe 🙂